Download Freecell Solver

Stop! Don't you want a Graphical Interface?
Freecell Solver is not a graphical program, and is instead oriented towards software developers and users of the UNIX/Linux or Windows command lines. If you prefer a graphical program with a convenient interface and an animated solution look at the graphical front-ends for Freecell Solver that people have prepared.
Of these we can recommend PySolFC which is open-source, cross-platform, configurable, and supports a very large number of Solitaire variants.
Latest Stable Versions
How to install in various Linux/etc. distributions
Debian/Ubuntu/Linux Mint


Type apt-get install freecell-solver as root. The version may be somewhat old, but hopefully mostly bug-free. Also see the Debian Package page.
Fedora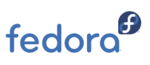 None yet.
Mandriva / Mageia

Type urpmi freecell-solver. You may need to configure the right appropriate networked repositories in the Mageia Control Centre.
FreeBSD

See the FreeBSD Freshports page.
Latest Version from Git (= the Version Control System)
fc-solve GitHub Repository - one can get the latest development version of the code from the GitHub link using a Git client. Please consult the in-repository documentation to get it to build and up-and-running.
Other Solvers
Documents
Utility Programs
Results and Data
Older Versions